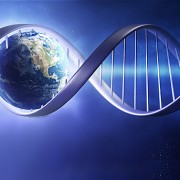 The main focus around the TTB web site is to prepare people for a deception the Bible speaks of that will happen in this generation. The Word says that, when you see the Jewish people back in their homeland (after being removed from it for nearly 2000 years), that generation would see the fulfillment of the the remaining prophecies written in the Bible. Seeing that Israel became a nation in 1948, and considering that a "generation" in terms of the new testament is thought to be 70 years… that brings us to 2018. In other words, OUR lifetime.
Economic, political, military and spiritual forces are rapidly converging to create the most challenging period in human history. As a result, vast numbers of people will be paralyzed by the staggering supernatural implications. The coming deception will usher in a world that most of us could never imagine.
The bible says that as it was in the days of Noah, so shall it be at the time of the return of the Lord. The return of the Lord is a glorious thing! But, we are also told that this period just prior to His return would be the most difficult time in human history.
The Nephilim are a part of this deception. If you haven't read about the Noah story here on TTB, you will want to do that now… but in short, the Lord needed to wipe the slate clean with the judgment of the flood because His plan could not continue with a tainted DNA line that was created by the fallen angelic.

NOTE: TTB does not endorce all video content presented on the site
Once you grasp the seriousness of the return of the Nephilim, you will begin to understand how the rest of prophecy will take place as written in Daniel, Ezekiel, the Revelation, etc.